10 Fragen an… Eric (ericgalassi1)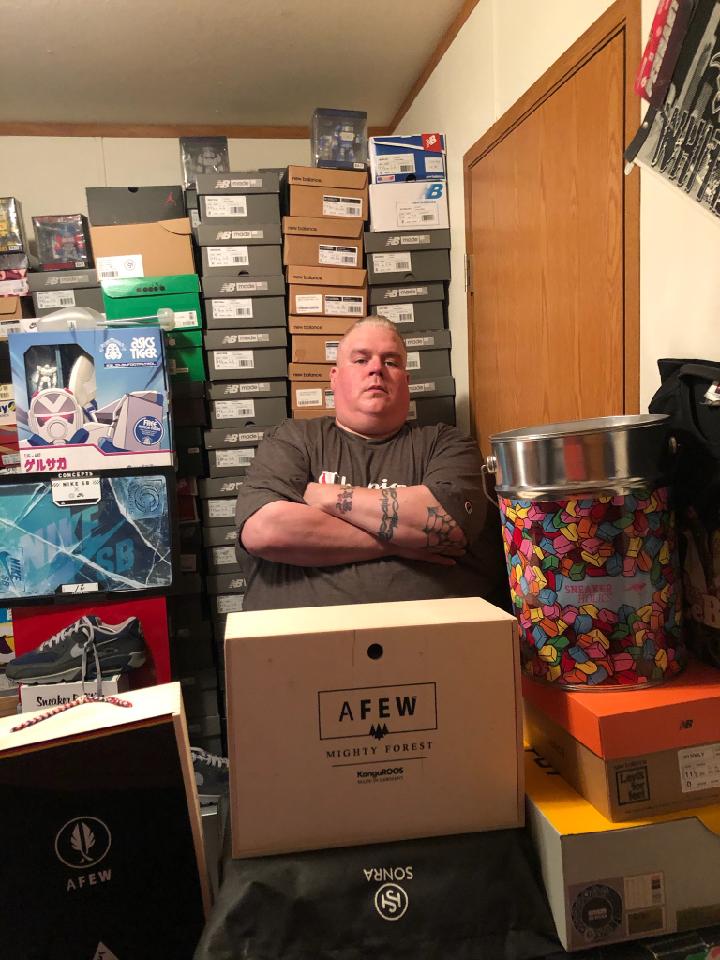 1. Who are you, where are you from and what are you doing?
My name is Eric. I'm 41 years old. I live about an hour and half outside of Chicago in Indiana. I work at a steel mill. We produce steel mainly for the automotive industry.

2. Your shoe size?
11.5 US is my preferred size but some models I like a size 12. I will say 11.5-12.

3. When did you first come into contact with sneakers and which pair sparked your passion for shoes?
In 1991 at the age of 11 I started my love for sneakers. The very 1st time I saw the Air Jordan 6 black/infrared I fell in love immediately. That is the 1st expensive shoe I got. Since that was 1991 that shoe is long gone but they have been retroed several times. I'm including a photo of the most recent release which was from 2019.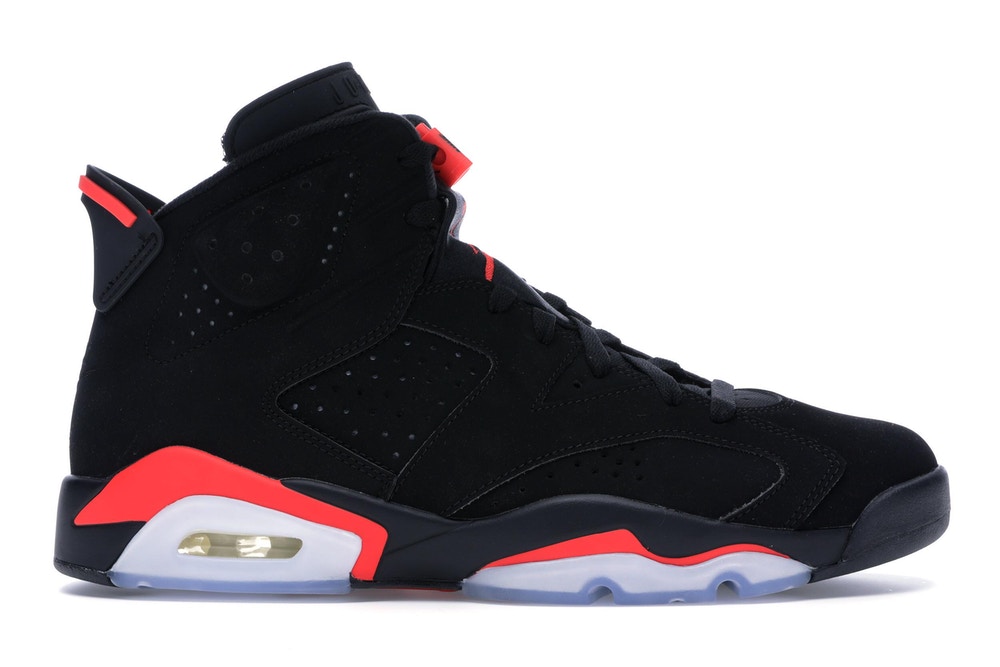 4. Latest pick up?
My most recent pickup is the Sonra Eisenhut. They actually arrived yesterday. They released over a month ago but shipping from Germany is taking twice as long now due to COVID causing delays.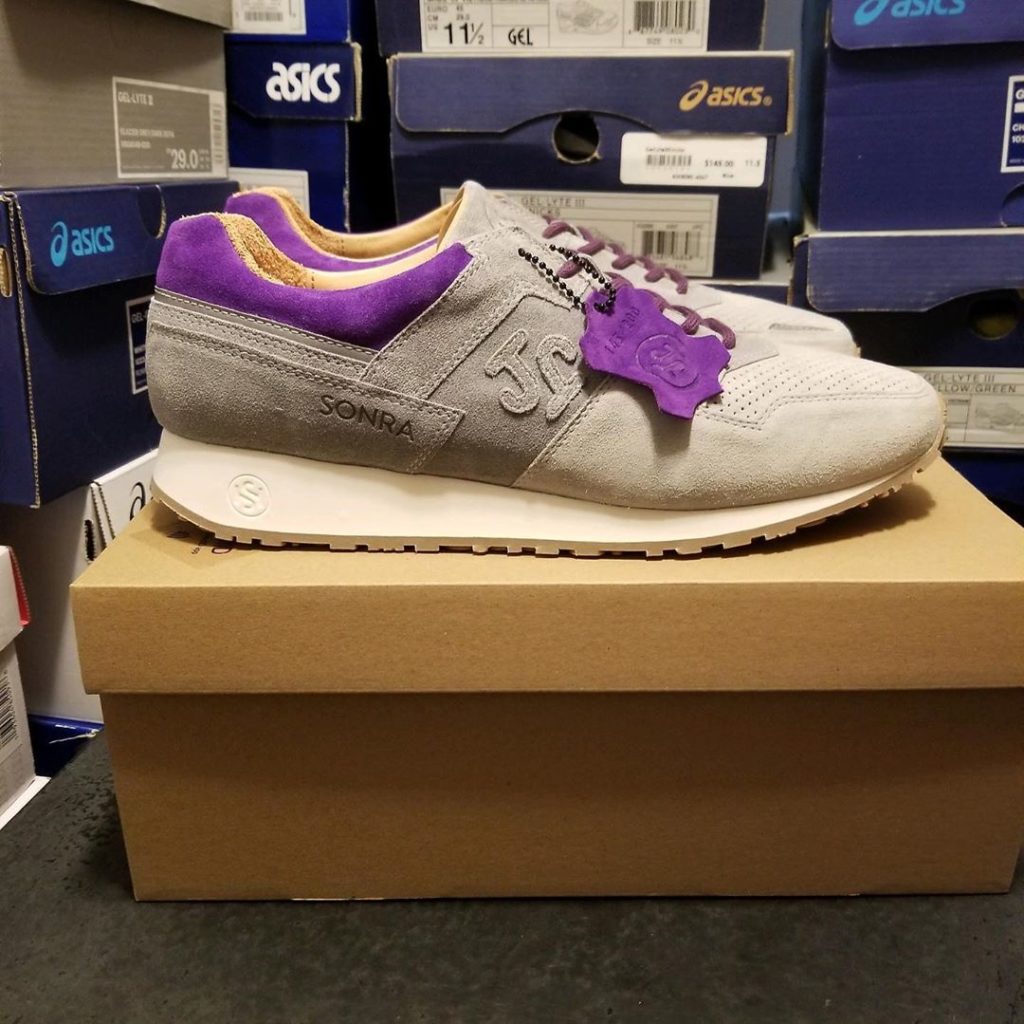 5. How many pairs do you own?
Well to be honest I stopped counting once I got to 1,000 pairs and that was a little while ago. I know if you aren't a sneakerhead you wouldn't understand that. It's my passion, hobby, and my habit. Sneakers make me so happy.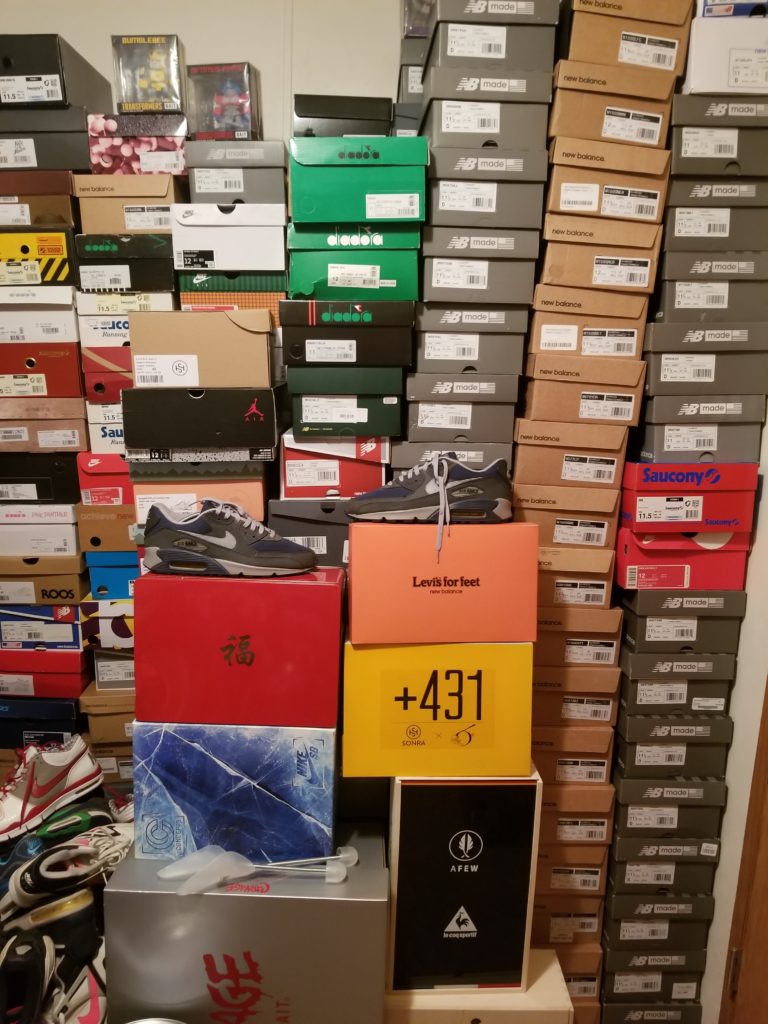 6. What has been your most expensive purchase so far?
The most expensive pair I've ever bought was the Diadora x LimitEDitions N9000 'Correfocs'.

7. Top 3 of all time and why?
1) Asics x Ronnie Fieg Gel Lyte 3 "Cove"
When I got into runners the cove were super expensive so I didn't think I would ever get them. In 2015 Adidas ultra boost started getting very popular and some Asic collectors sold their pairs to buy ultra boost. I got really lucky and came across these. The materials and the color is what really catches my eye.

2) The Diadora x Limiteditions N9000 'Castellers' don't have any special meaning. It is my favorite Diadora and it's in my top 5 of any brand for all time favorite.

3) My 3rd pair for the best pickups is the Asics x Kith Gel Lyte 3 'Militia'. This pair was originally only a sample. One day after work I just got home and I was about to jump into the shower but I just happened to see a notification pop up on my phone. It was from Kith and it was for the salmon toe and the militia had just dropped. Anyone reading knows Kith drops are tough especially for a big shoe and doing it manually. Somehow I was able to get my size. This is definitely one of the best cops ever.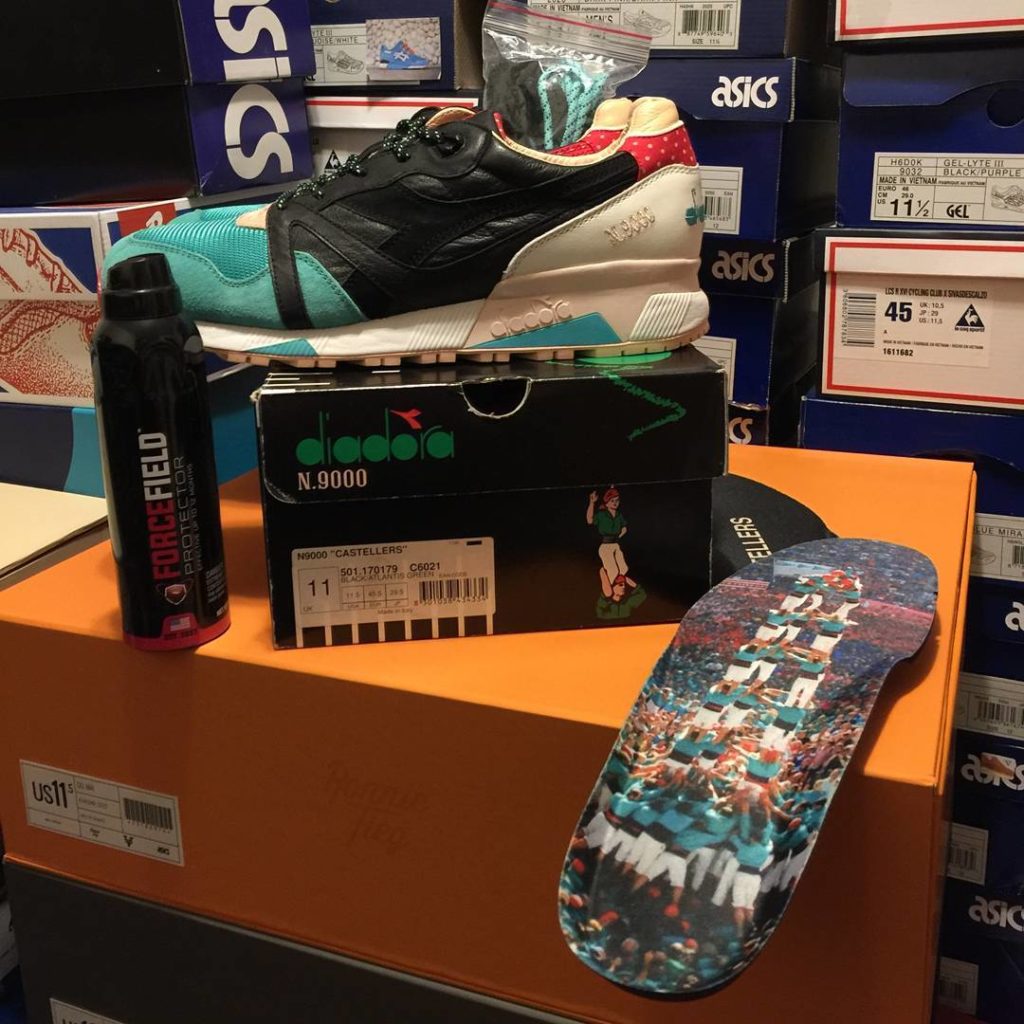 8. Your favorite brand(s)?
My top are Asics, New Balance, Sonra, Mizuno and Diadora.
There's a couple other brands I like, like Saucony, Kangaroos, Karhu, and Hummel.

9. Is there any situation related to shoes that you regret?
My only regret is that I didn't get earlier into runners style shoes like all the brands I just mentioned above in question #8.

10. If you could only wear one shoe for the rest of your life – which one would it be & why?
If I could only wear one shoe forever it would be the Diadora x Afew V7000 'Highly Addictive'. There's afew reasons why I chose them. 1st thing is the color and material selection is unbeatable. 2nd thing is they can be worn with anything. 3rd reason is the entire story behind them was brilliant. The release was perfect. I pretty killed them but I have another pair and that's probably my main reason why I chose this shoe.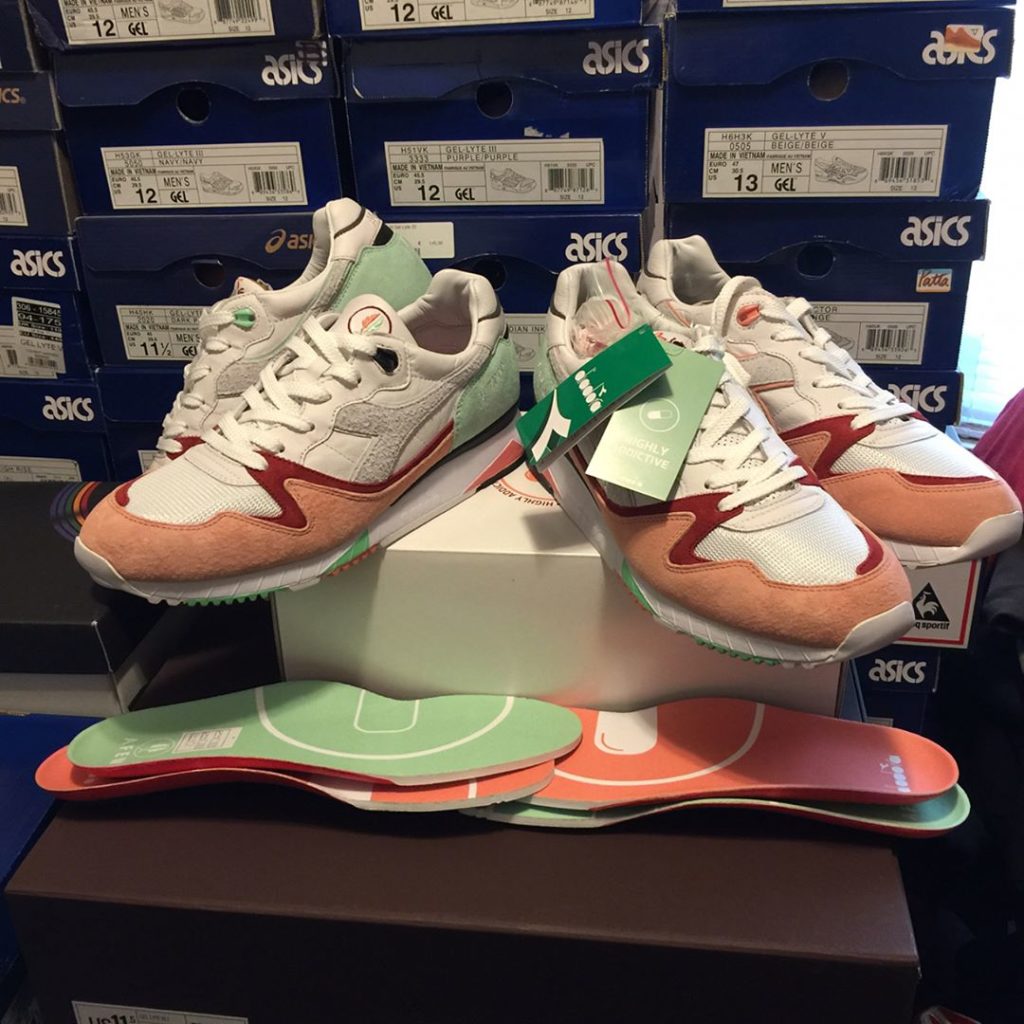 ---
Thank you very much Eric for taking the time and your interesting answers!

Bald gibt es die nächsten 10 Fragen.
Bis dahin: klickt hier, wenn ihr noch mehr von Eric sehen wollt, es lohnt sich!


Cheers!
Bilder: ericgalassi1, Stockx