10 Fragen an… Ryan Scott (scottrenus)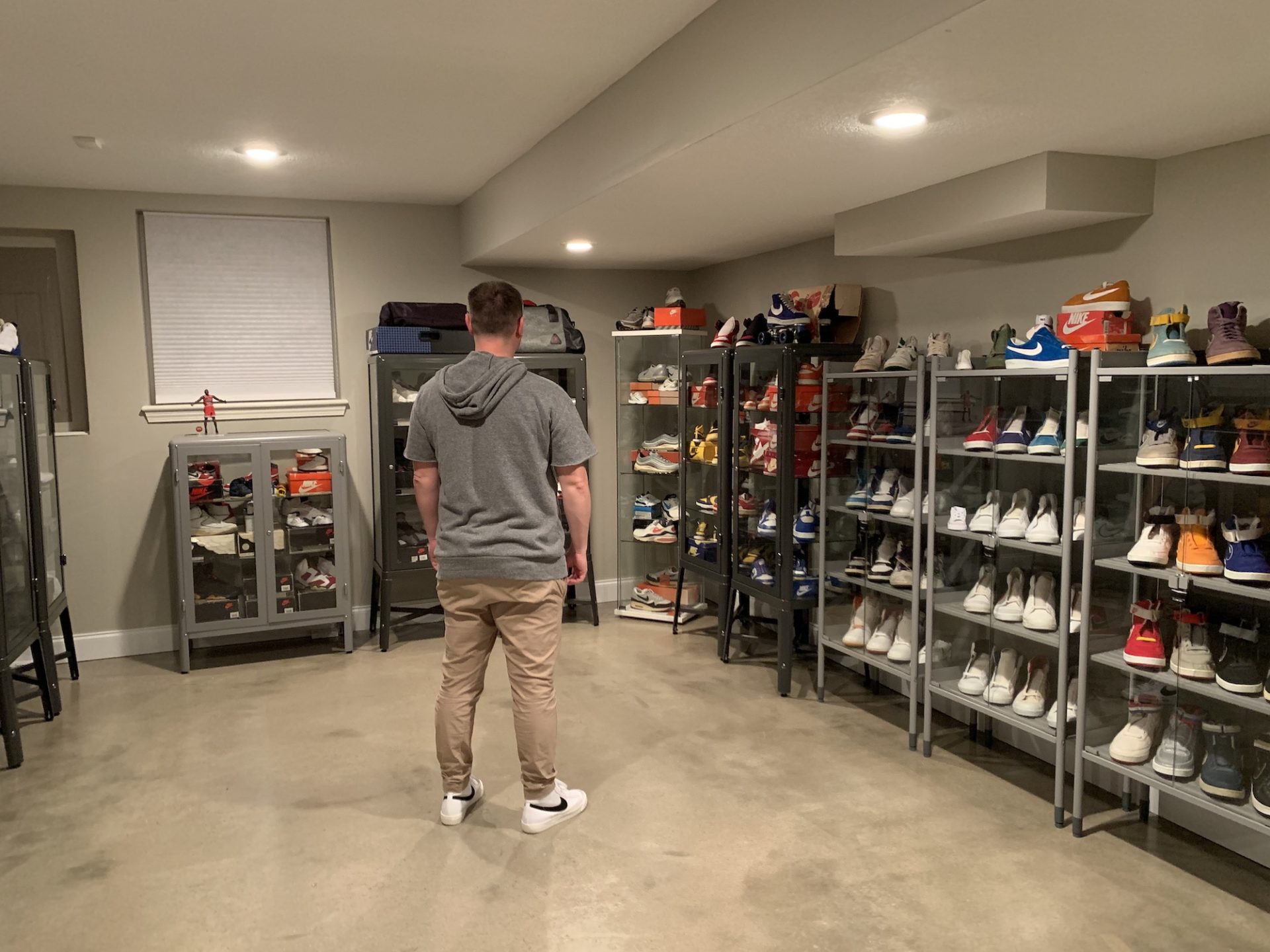 1. Who are you, where are you from and what are you doing?
My name is Ryan Scott (@scottrenus), and I am from Kansas City in the United States. I am 36 years old, work in the HIT (Healthcare IT) field. I am currently a sales professional for a medical software firm. I have been a Nike/Jordan fanatic since my early childhood. I am currently most obsessed with hunting down vintage Nikes (Blazers, Dunks, Air Jordans, Air Max, etc.). My biggest thrill is finding mint condition sneakers from the 70s, 80s, and 90s.

2. Your shoe size?
I wear US size 8.

3. When did you first come into contact with sneakers and which pair sparked your passion for shoes?
The first Nike I had was the white/red Air Jordan 5 in 1990. In high school (around 2001), I worked at Foot Action and my love for sneakers increased greatly. I connected with some foreign exchange students from Tokyo, and they introduced me into the thrill of hunting vintage sneakers. I took a small break in college due to finances, but resumed collecting after I was better established into my career. The first pair I purchased when I decided to track down all of the original Air Jordans was the 1985 Air Jordan 1 "Chicago".

4. Latest pick up?
My latest pickup is a 1970s Nike Blazer Suede.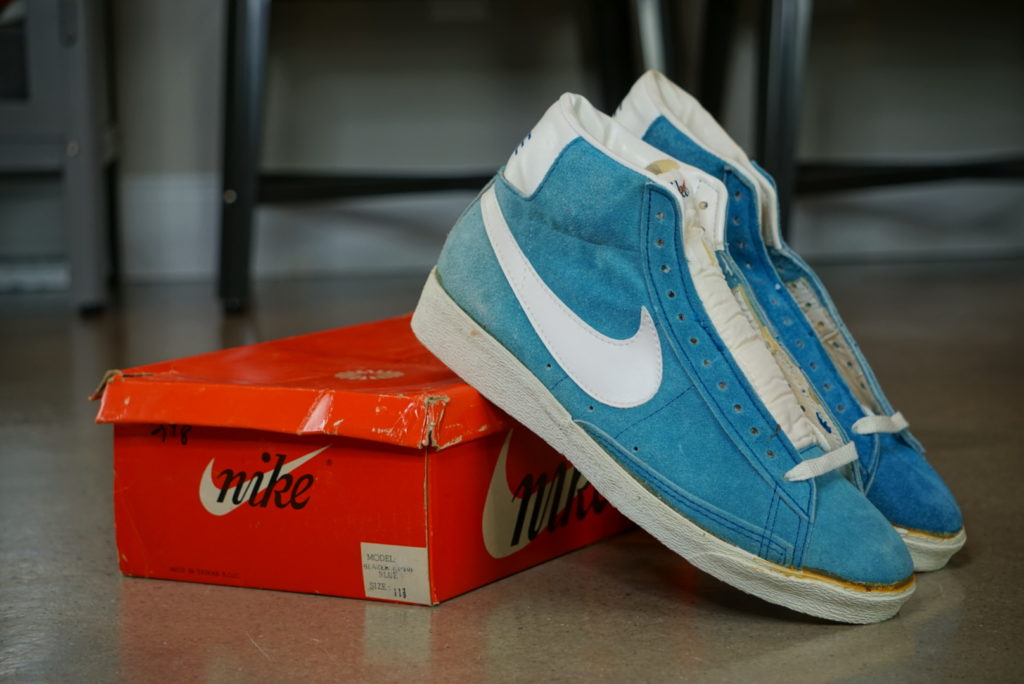 5. How many pairs do you own?
My collection is around 500 pairs.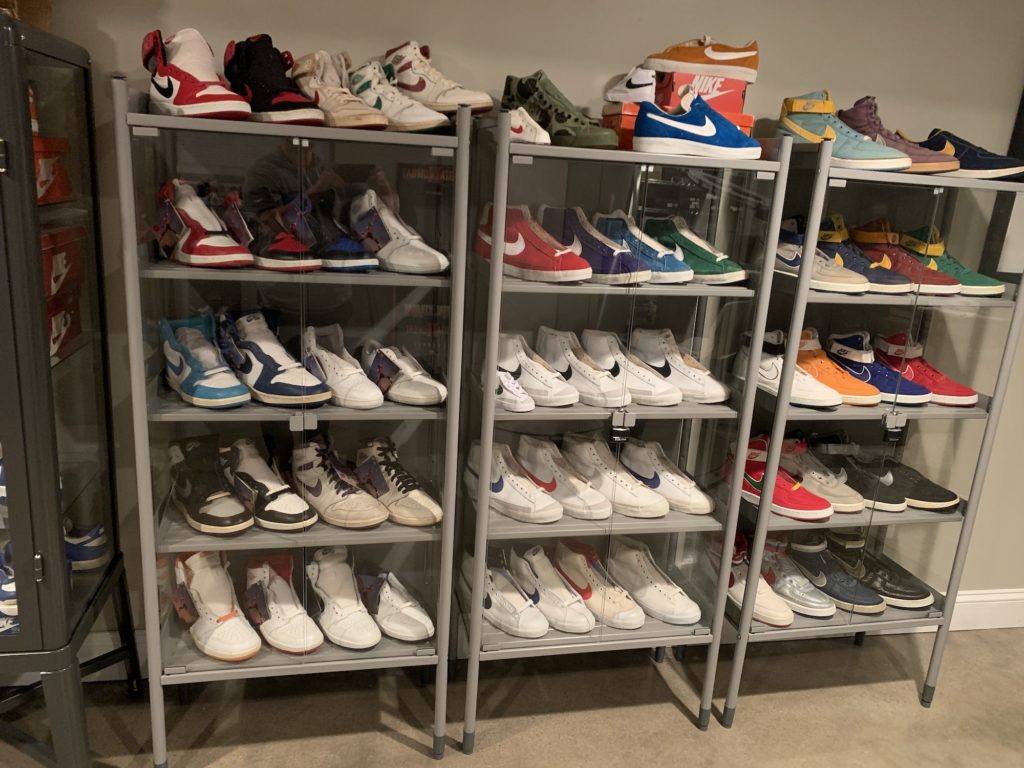 6. What has been your most expensive purchase so far?
The most expensive sneaker I've purchased was a DS w/ box 1985 Air Jordan 1 ("Metallic Orange").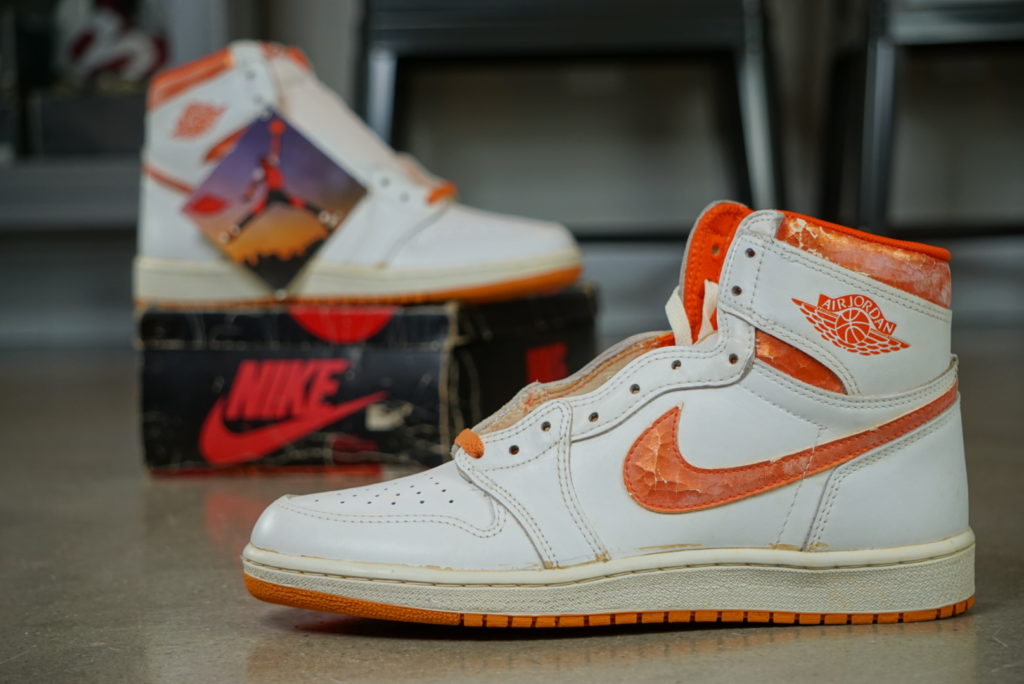 7. Top 3 of all time and why?
Top 3 in my collection are:
1) Air Jordan 13 Kansas Jayhawks team PE – I am from Kansas and went to school at the University of Kansas, which is a premier collegiate basketball program. Former Kansas Jayhawks include Wilt Chamberlain, Danny Manning, Paul Pierce, Kelly Oubre, Andrew Wiggins, and Joel Embiid.
2) 1985 Air Jordan 1 "Metallic Navy" – This was one sneaker that I found for sale in high school and could not afford at the time.
3) 1985 Nike Dunk "Iowa" – This was my first original Dunk with the box, so it holds a special place in my collection.
An honorable mention is the Nike GTS "Seinfeld Cast & Crew" from 1993 – Seinfeld is my favorite TV show of all time.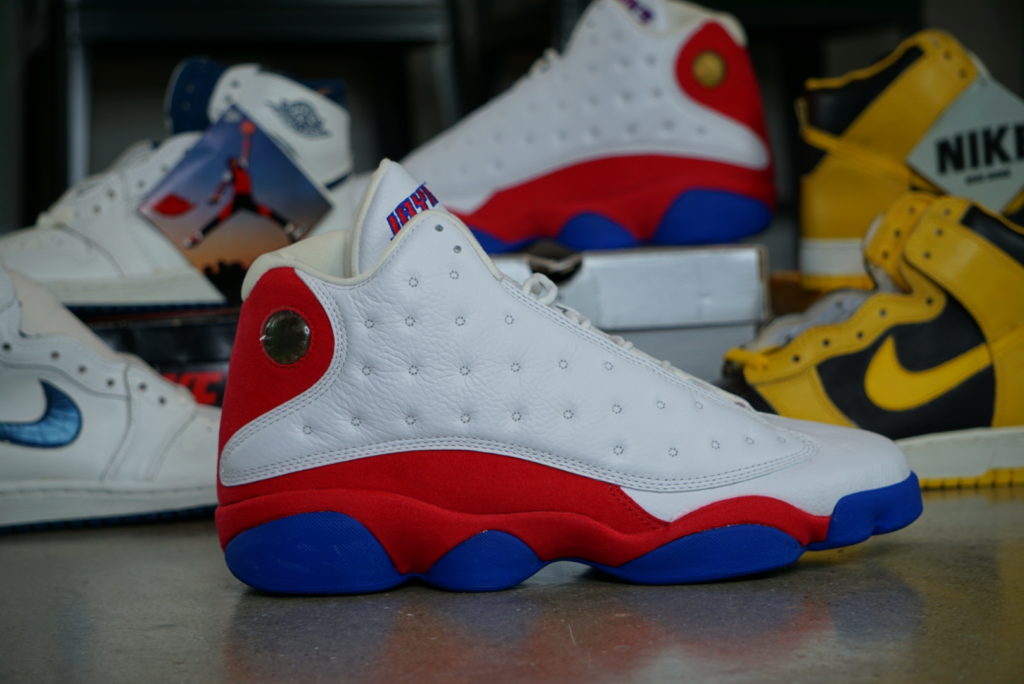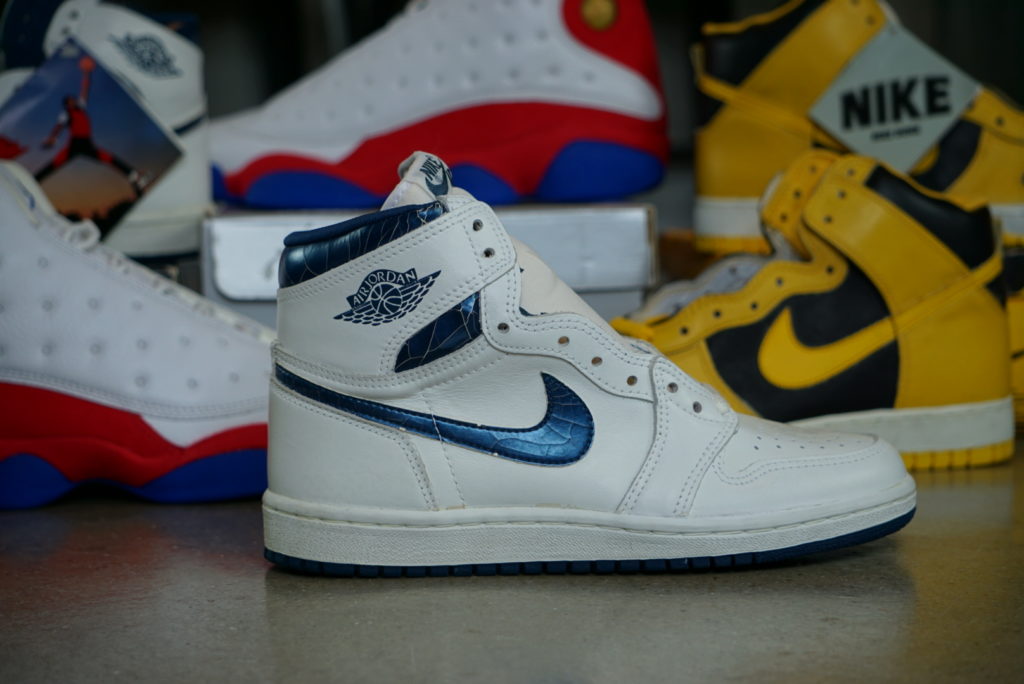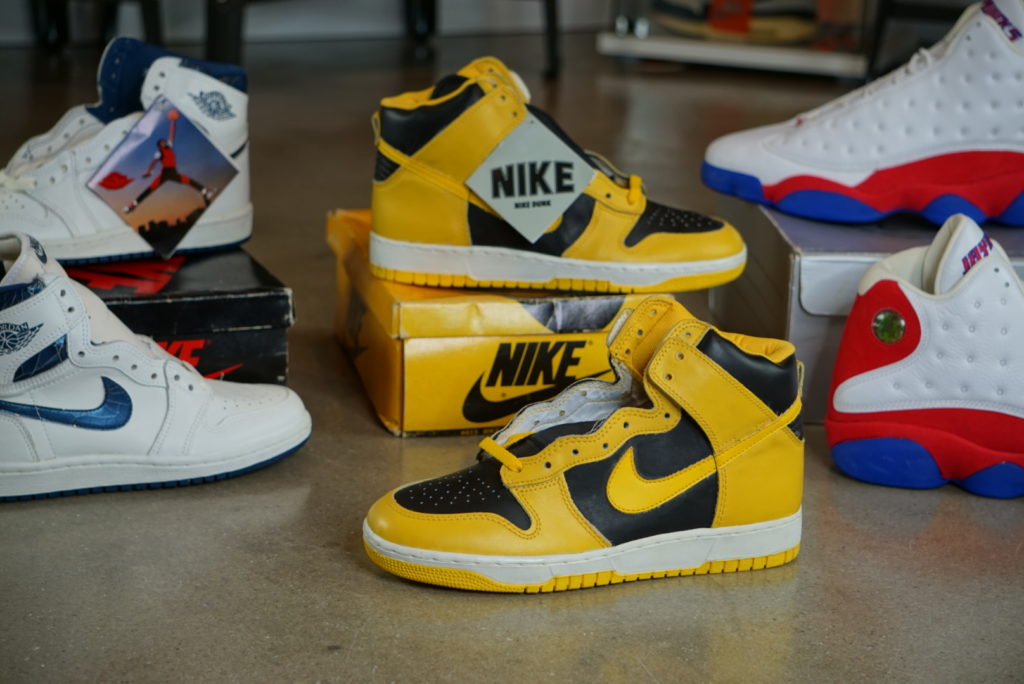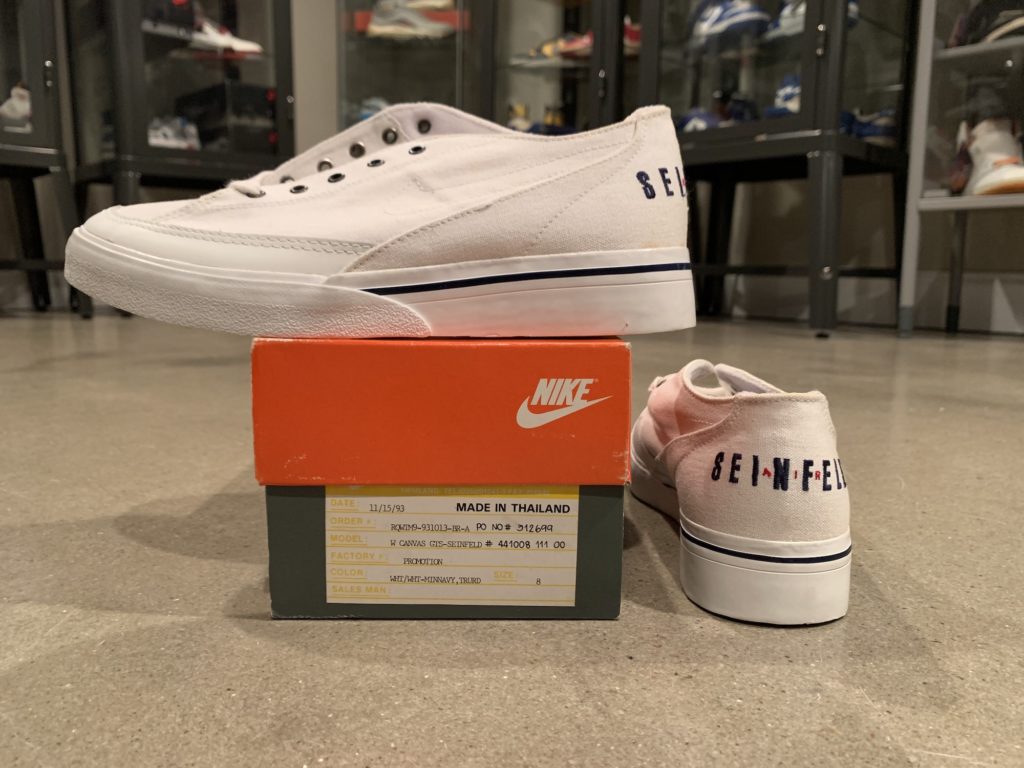 8. Your favorite brand(s)?
My favorite brands are Nike/Jordan. I do not collect any other sneaker brand. I do have several pairs of Chuck Taylors and Jack Purcell that I wear constantly, but I do not seek out collecting them.

9. Is there any situation related to shoes that you regret?
I was in college from 2004-2007. I sold a lot of my collection that I had built up in high school, including many vintage pairs. I needed the money at the time, and was taking a break from sneakers. There are pairs that I sold that I still have not been able to track down.

10. If you could only wear one shoe for the rest of your life – which one would it be & why?
If I could only wear one shoe: it is a tie between the Nike Blazer white/black (Made in Japan version) from the late 1970s, and the white/navy/red 1987 Air Max 1. I have many retros of those sneakers, and I wear them frequently.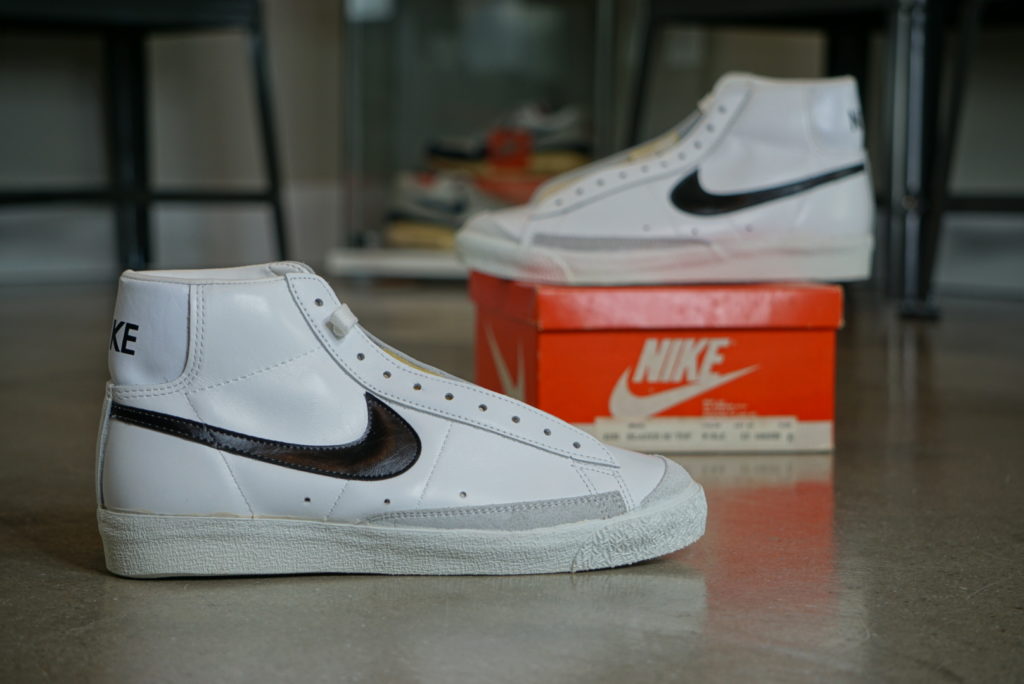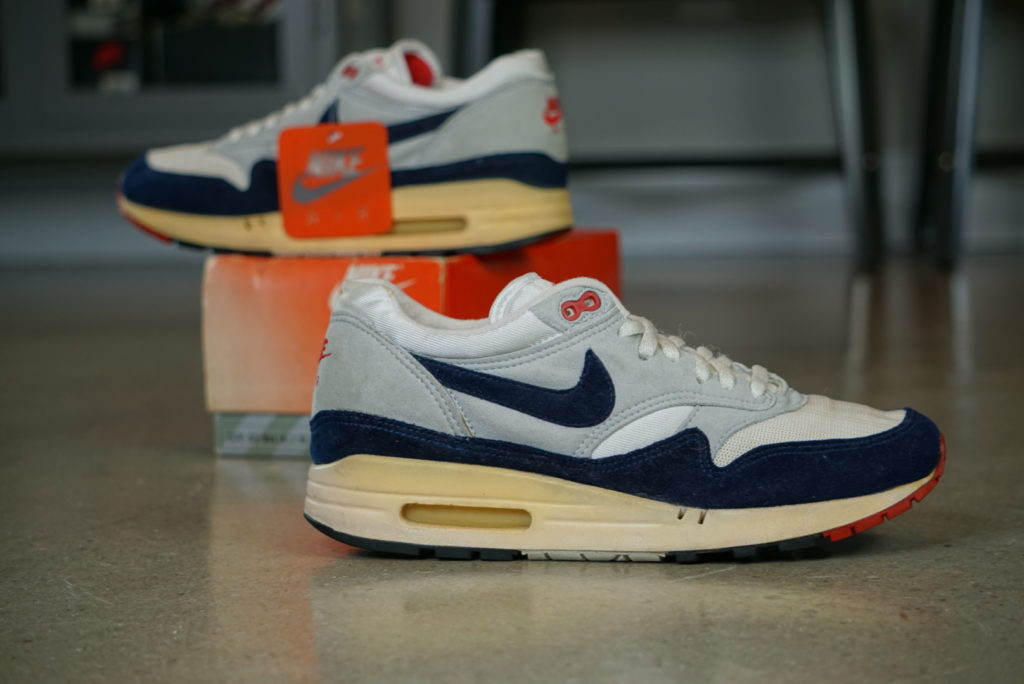 ---
Thank you so much Ryan for taking the time!
I'll let you know when i see some vintage Nikes in a US 8 for sale!

Bald gibt es die nächsten 10 Fragen.
Bis dahin: klickt hier, wenn ihr noch mehr von Ryan sehen wollt, es lohnt sich!


Cheers!
Bilder: scottrenus